80% OFF 5 BOOK CHRISTMAS BUNDLE!
00004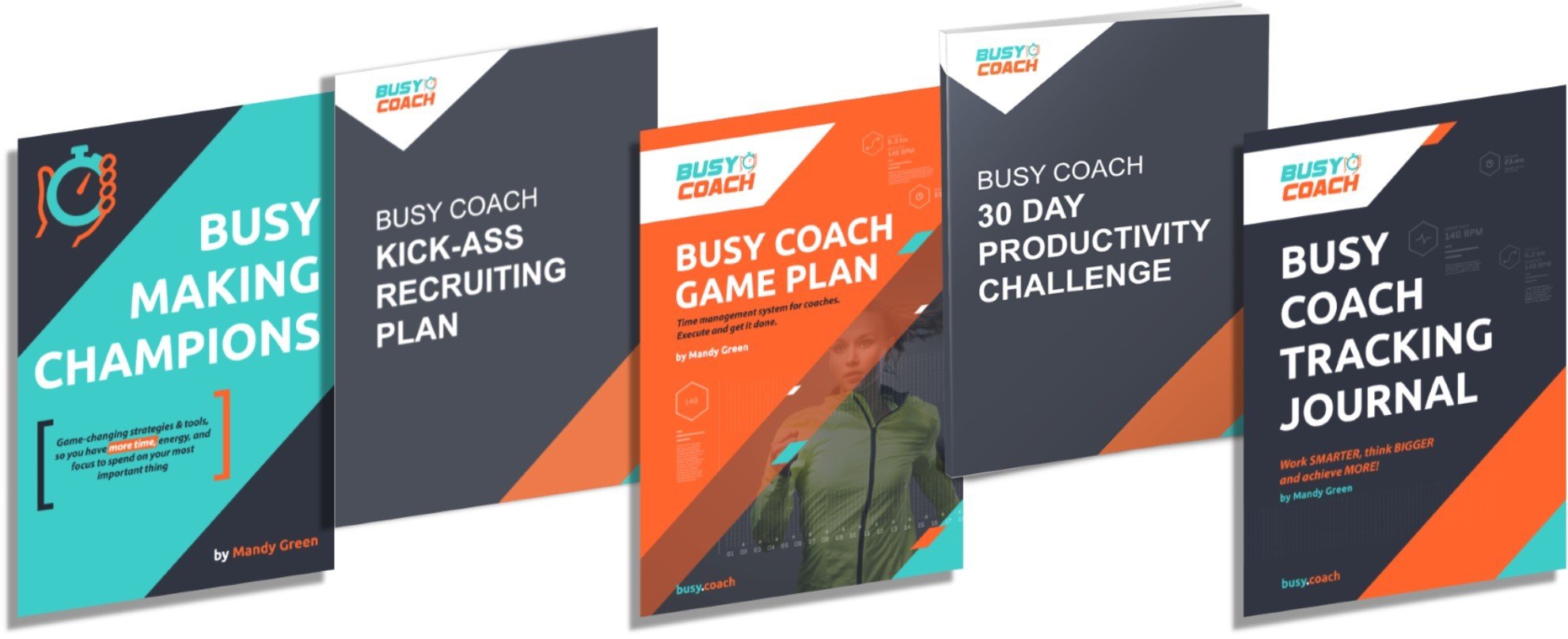 I wanted to offer you a chance to buy all of the digital copies of my books for almost 80% off and help feed some families during the holiday's.

For $50, you will get the digital version of all 5 of my books and a coaching session with me ($250 Value)-
Time Management Workbook for coaches-this is a workbook that will take you through how to set up your time management system as a coach.
Kick-Ass Recruiting Plan-the information in this book will help you save time, eliminate being overwhelm, and get your recruiting organized for the year.

Busy Coach Game Plan-a College Coach specific day planner.
30 Day Productivity Challenge-set up high performance habits using daily triggers so you can bring your A game each and every day.
Busy Coach Tracking Journal-what gets measured gets improved. Get tracking forms to measure your energy, focus, communication, habits, and more.